Bossa Nova Workshop(Package of 4 bi-weekly sessions) Sundays 9/15 at 10AM-11:20AM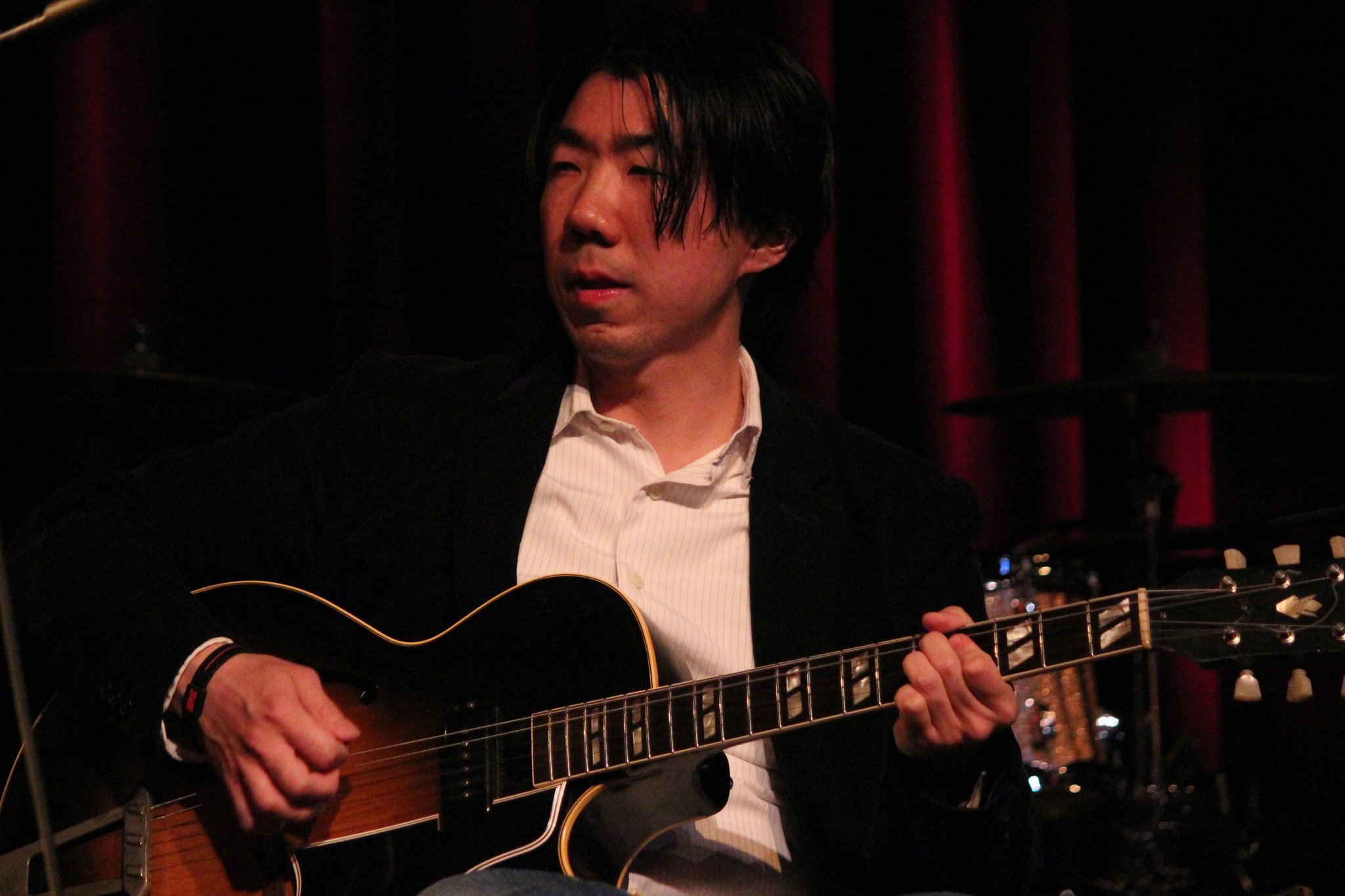 Bossa Nova Workshop(Package of 4 bi-weekly sessions) Sundays 9/15 at 10AM-11:20AM
Do you love listening to Bossa Nova and other Latin music? If you wish to learn to play songs such as:
Girl From Ipanema
Corcovado
How Insensitive
So Danco Samba
Black Orpheus
Samba de Orfeu
One Note Samba
Wave
Meditation
Summer Samba
Desafinado
Triste
Agua De Beber
Mas Que Nada
….to name a few(the list of beautiful songs in the genre is endless!

For this bi-weekly 80 min Workshop on Bossa Nova, Tracy will choose one song for each session to teach the class. He will teach the chords, the rhythm patterns, the melody, and also a chord melody. Yes, the student will learn all that in 80 Mins! There shall be time to jam with the play along track and with others in class, too!
Most of the songs are composed by either Antonio Carlos Jobim or Luiz Bonfa, two of the most important songwriters in Brazil in the 1950-60's when Bossa Nova exploded in popularity around the world. However, we will also play many popular Latin classics that sound particularly nice in Bossa Style.

In addition to learning a new song each week. Tracy will teach many of the basic right hand comping patterns used in Bossa Nova. Just a few of these patterns with variations can be applied to any song to create that hypnotically soothing yet syncopated groove.

Also, you will learn the most common chord voicings as played by Brazilian guitarists such as Joao Gilberto, Luiz Bonfa, Baden Powell, Charlie Byrd, Oscar Castro Neves, and also some of the contemporary guitarists.
Many of these chords are quite unique and can be applied to spice up your chord palette and songwriting, too.

A strong emphasis will be on learning the melodies to the songs. Tracy will teach using tab notation for guitarists for each song studied in the class. Many of these are hauntingly beautiful and also vibrant with syncopated rhythms. All songs will feature chord melody arrangement for solo guitar.

Traditionally played on the nylon string guitar, Tracy Kim performs these compositions(and many more) weekly at Portland restaurants such as Andina and El Gaucho. He uses either a nylon string or his ol' Gibson arch top jazz guitar.

For this course, please feel free to bring any guitar of your choice(acoustic is preferred).
Please Note: If you miss the start date of the term, you can do a $35 drop-in rate per session. Please contact Tracy at 503.236.8613
The dates for this workshop are 9/15, 9/29, 10/13/, 10/27. 10AM-11:20AM

sale