Sunday Easy Swing(Package of 4 session bi-weekly) Starts Sunday 9/8 at 11:30 AM-12:50PM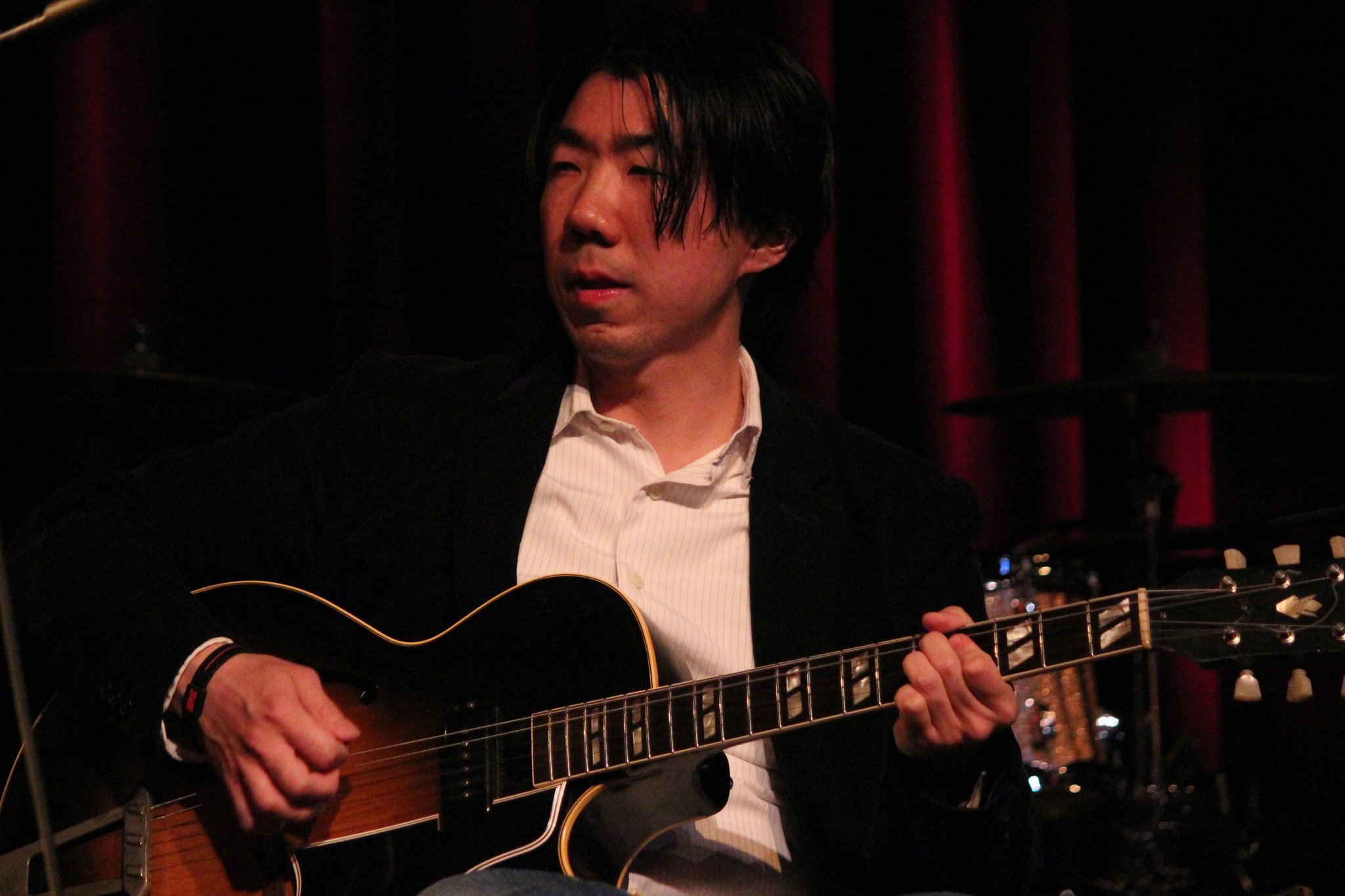 Sunday Easy Swing(Package of 4 session bi-weekly) Starts Sunday 9/8 at 11:30 AM-12:50PM
This is for all instruments and all levels!
Sunday Easy Swing started a few years ago as a weekly informal workshop and jam session hosted by Portland swing jazz guitarist, Tracy Kim. It has been a favorite for many swing jazz enthusiasts. A nice community of musicians of all instruments and levels get the chance to learn and jam in a relaxed setting.
The idea was simple: to teach/analyze/jam(especially!) on the easy and bluesy side of classic swing repertoire starting with the jazz blues and then into songs of the Great American Songbook(Gershwin, Cole Porter, Duke Ellington, etc).
For this course, Tracy will choose from the "Best Of" workshops. The set list for this term will be chosen from the following list of classic swing tunes:
C Jam Blues, A Smooth One, Don't Get Around Much Anymore, Jersey Bounce, Route 66, I Got Rhythm, Summertime, It Don't Mean a Thing, In the Mood, Lady Be Good, Night and Day, Take the A Train, All of Me, Exactly Like You, Dream A Little Dream, Autumn Leaves, Sweet Georgia Brown, Moonglow, Topsy, Blue Drag, Georgia on My Mind, Sweet Sue, After You've Gone, Blue Skies, I Can't Believe You're in Love With Me, and It Had to Be You.
For each song, the student will learn the melody, chords, analysis of the song, and also improvisation licks/ideas. Also, some basic jazz theory will be discussed during each class, in relationship to each song. This is a great opportunity to strengthen your theory and analysis skills! There is always lots of reviewing of the basic concepts to help reinforce the principles being used in all of these tunes.

For guitarists, ukes, and mandos, tabs will be used. Other instruments are welcome and the emphasis will be on learning melodies and improvisation. Many of the songs will have an accompanying etude specifically designed to demonstrate improvisation ideas in swing style from easy to intermediate/advanced level.
Please Note: If you miss the start date of the term, you can do a $35 drop-in rate per session. Please contact Tracy at 503.236.8613
The dates for this workshop are 9/8, 9/22, 10/6, 10/20 from 11:30AM-12:50PM


sale